Deadpool
14A, Action, 108 min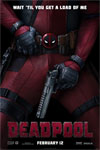 Watch Trailer
The origin story of former Special Forces operative turned mercenary Wade Wilson (Ryan Reynolds), who after being subjected to a rogue experiment that leaves him with accelerated healing powers, adopts the alter ego Deadpool. Armed with his new abilities and a dark, twisted sense of humor, Deadpool hunts down the man who nearly destroyed his life.
Zoolander 2
STC, Comedy, 102 min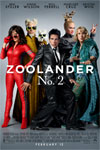 Watch Trailer
Once the world's most famous male models, Derek Zoolander (Ben Stiller) and Hansel (Owen Wilson) are old news - in fact, they're a source of amusement. The hottest supermodel on the circuit now is an androgynous-looking model who goes by the name of All (Benedict Cumberbatch).
They're disheartened, but that changes when they're contacted by Interpol agent Montana Grosso (PenÚlope Cruz). She wants to recruit Derek and Hansel to help her find the criminal mastermind who is killing the world's most beautiful people, including Justin Bieber, Demi Lovato, Usher and Miley Cyrus. They all died with Derek's signature look - Blue Steel - on their faces.
The male models are thrilled to be asked to infiltrate the world of high fashion, but Montana comes to question her decision when she sees their methods.