Deepwater Horizon
14A, Action/Adventure, 107 min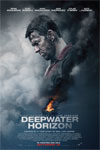 Watch Trailer
In the Gulf of Mexico on April 20, 2010, the Deepwater Horizon oil rig exploded, creating the worst oil spill in American history. This film recounts the extreme moments of bravery and survival in the face of what would become one of the biggest man-made disasters in world history.
On a seemingly ordinary day, an engineer named Mike Williams (Mark Wahlberg) says goodbye to his wife (Kate Hudson) and daughter before heading off to sea. But once aboard the oil rig, he finds his senior, Jimmy Harrell (Kurt Russell), is in a conflict with visiting BP executives, who insist on a drilling operation going ahead despite safety concerns.
When Louisiana BP manager Donald Vidrine (John Malkovich) forces the workers to run a series of pressure tests on the rig, the pipes overwhelm, and the men are soon fighting for their lives on the burning oil rig in the middle of the sea.
The Accountant
14A, Thriller, 128 min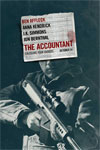 Watch Trailer
Even when he was a boy, it was clear Christian Wolff (Ben Affleck) was a math genius with an obsessive personality. He had a talent for numbers, but trouble relating to people. While a neurologist offered to help, Christian's dad declined the offer and put his son through rigorous training to prepare him for a harsh world.
Now grown, Christian works in a small town office, but that's just a cover. He's actually a freelance accountant who "cooks the books" for dangerous criminal organizations. When Ray King (J.K. Simmons), the head of the Treasury Department's Crime Enforcement Division, takes an interest in his activities, Christian takes on a legitimate client to throw them off.
His new client is a robotics company. Dana (Anna Kendrick), an accounting clerk who works for the company, has discovered a discrepancy involving millions of dollars. Before going public, they hire Christian to find the missing money. As Christian digs into the books and gets closer to the truth, bodies begin to pile up.